2023 Calendar

N2Y Camp (formerly known as the Slumber Party) is for boys and girls in THE
1st - 5th grade. This is a camp where boys and girls get to experience a mini
version of our summer camps. At this camp, parents/guardians are welcomed
to come as chaperones so they can see what camps are all about. This is
also great for our first-time campers as it is only a weekend. Children get to
experience God on their level of learning in a more interactive environment.
There is worship, calsses, games, hanging with new and old friends and so
much more! We can't wait to be with all of God's children!!!!!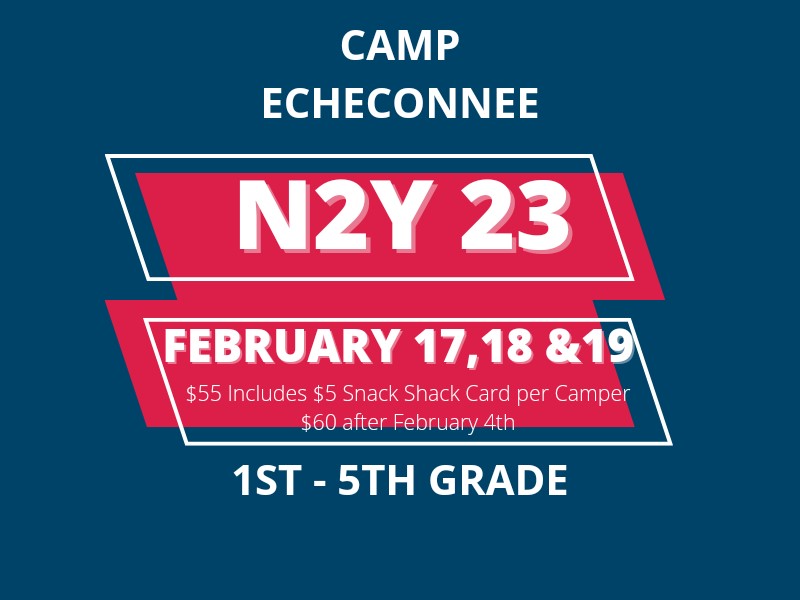 CAMP THEME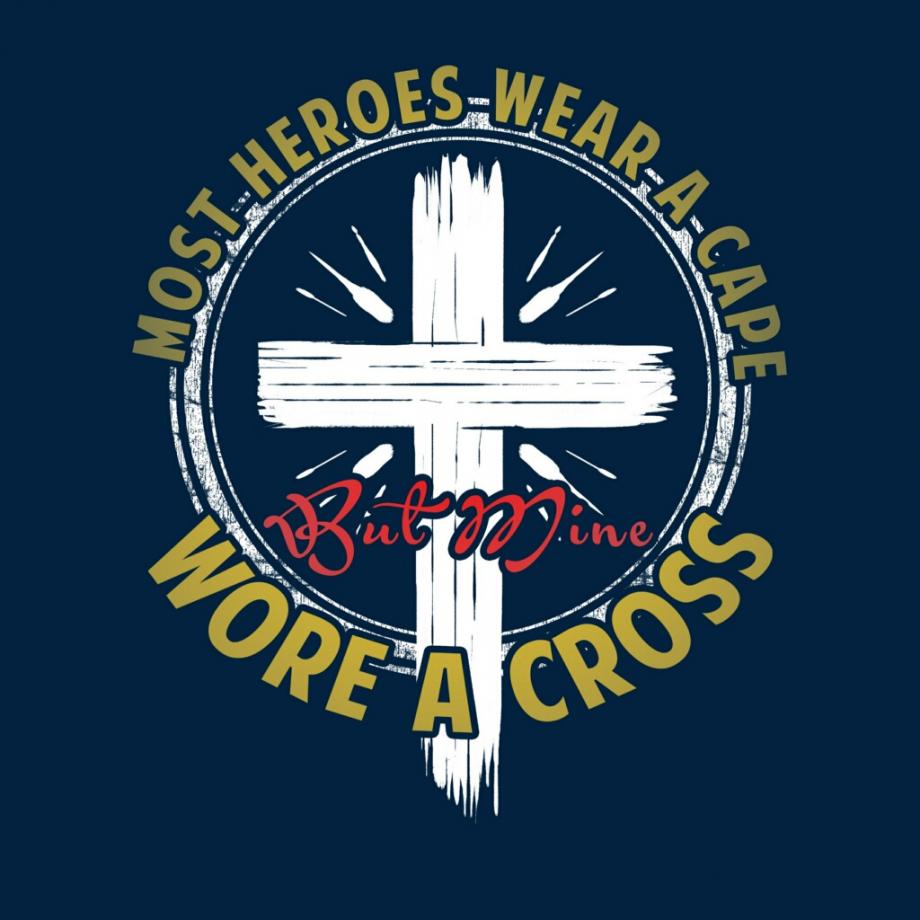 Apr 21 - 23 GEORGIA LADIES CONFERENCE
I am so excited about our upcoming Ladies Event! Grab onto your cherished
friends and family and don't miss this event. This weekend is for the GIRLS!!!
Let's hear it for the GIRLS!! May the Lord awaken within us a power that is so
extraordinary that we can live a life of the exceedingly and abundantly.
See you soon! - Charlotte Adams
To register online, click
here

.
To print an application, click

here

.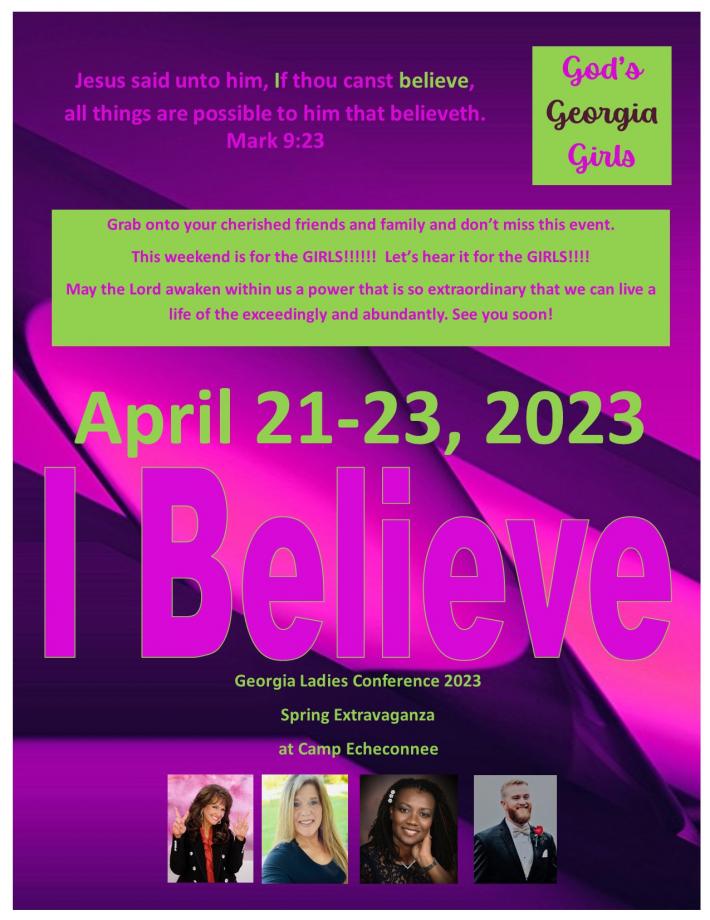 Apr 28 - 29 GEORGIA MEN'S CONFERENCE
Walk-ins welcomed.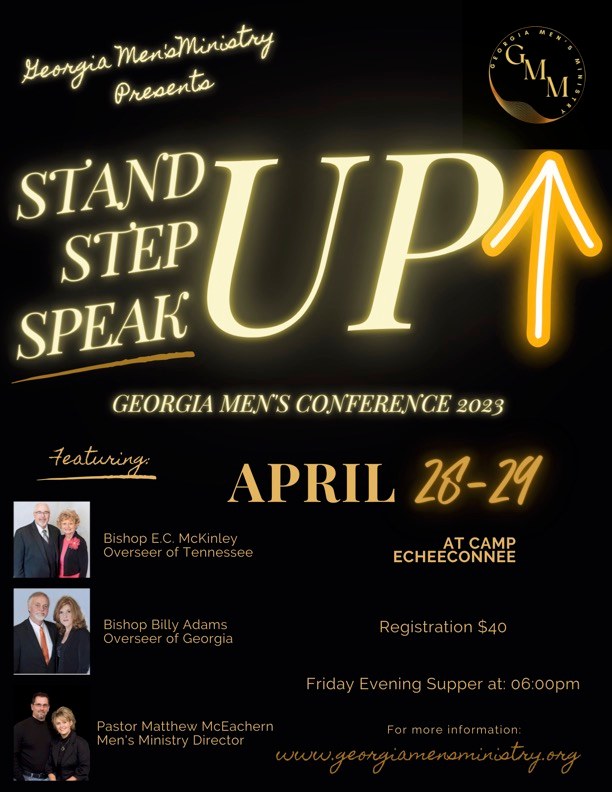 Jun 04 - 28 SUMMER CAMPS - ALL SUMMER LONG
To register a camper online, click

here

. At the end of the application, you will be directed to a payment link.

To access the payment link directly, click

here

.



To submit a staff application, click

here

.

For more information, contact the State Office at gacogopoffice@gmail.com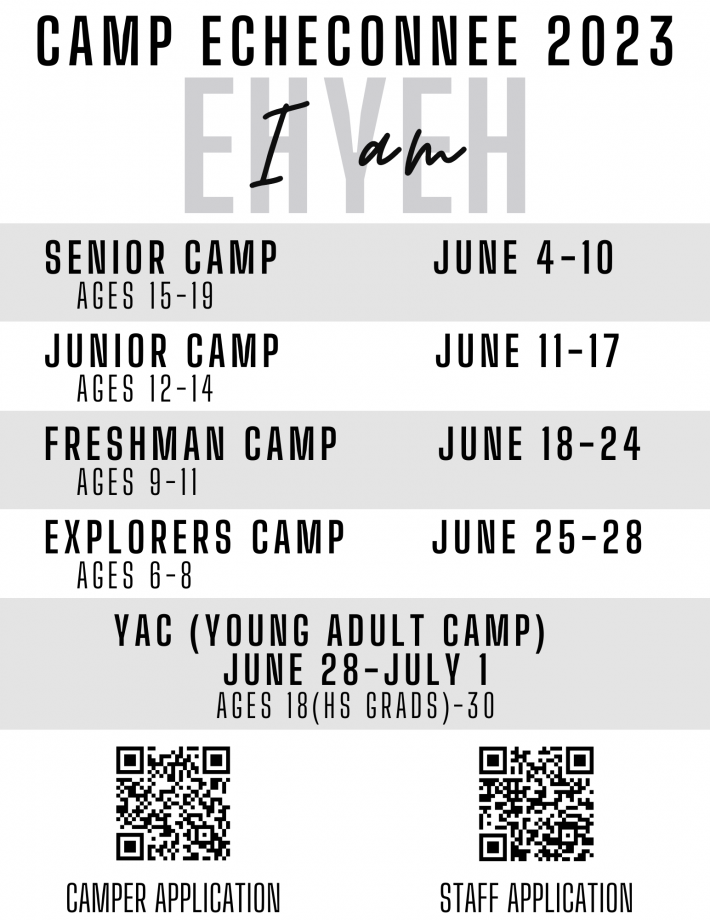 Jun 28 - 01 YAC (YOUNG ADULT CAMP)
Jul 20 - 22 GEORGIA STATE CONVENTION

To download a program, click

here

.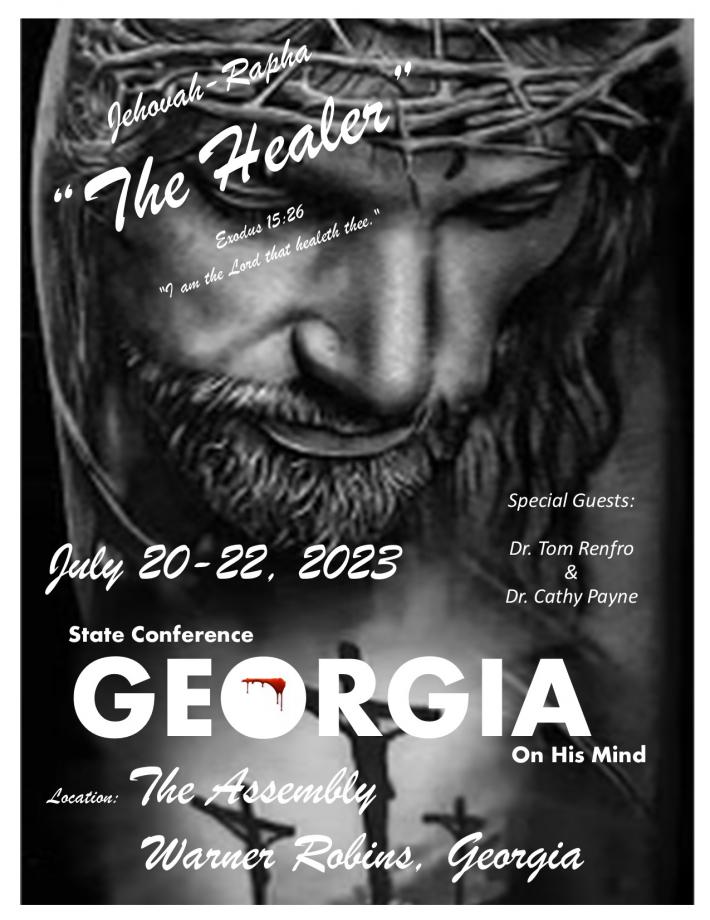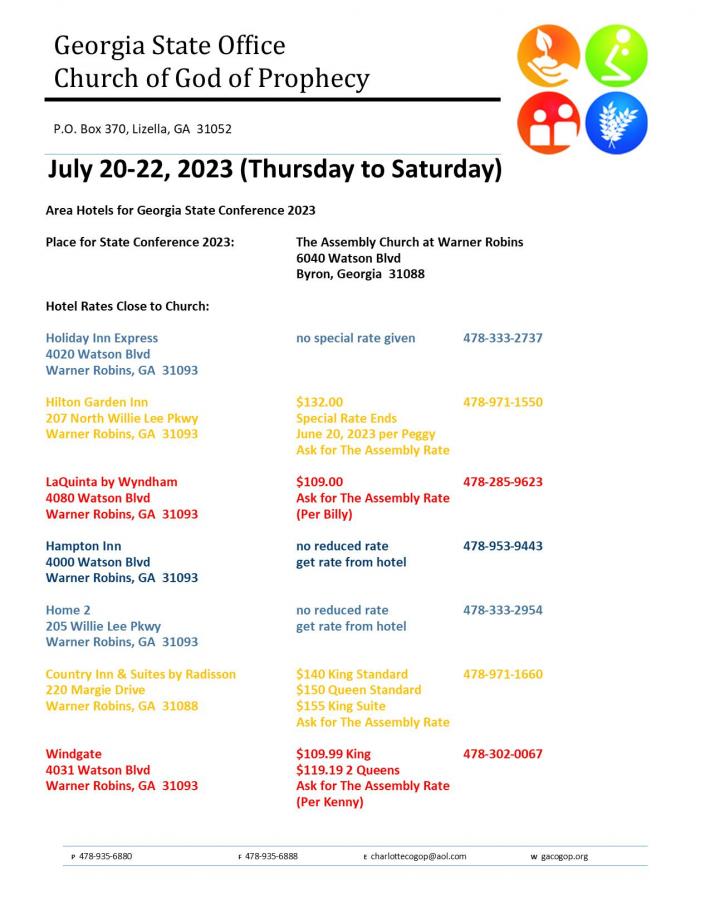 Sep 15 - 16 GEORGIA SENIORS RETREAT (JOY)

To register online, click

here

.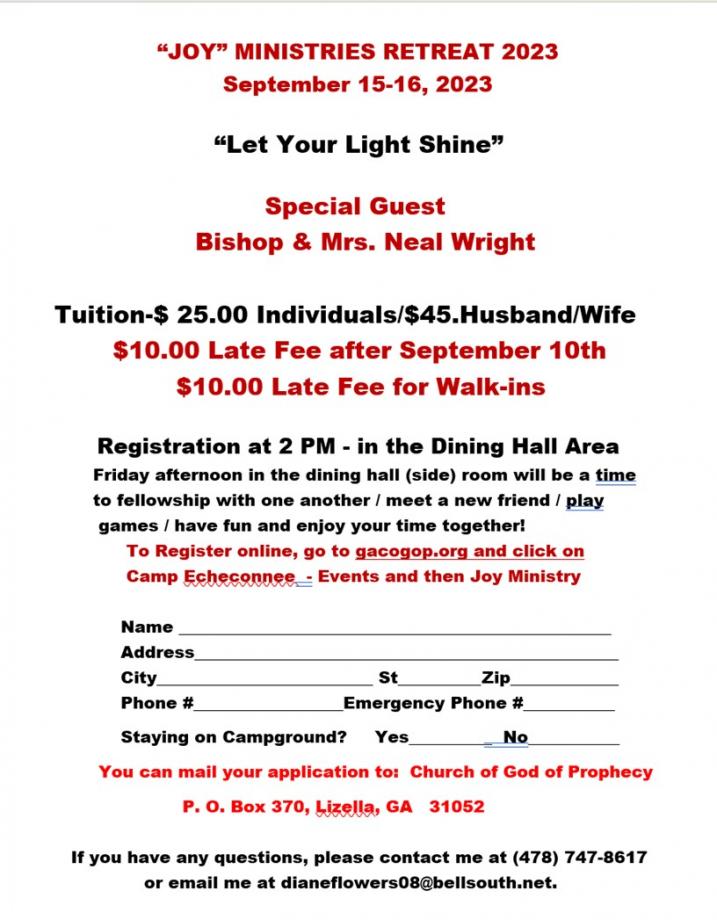 Nov 17-19 GENERATION UNLEASHED

To register, click here.