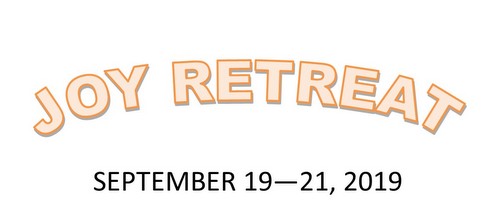 A SWEET TASTE OF HEAVEN!
Wonderful fellowship. Encouraging Bible teaching. Hearty hymn singing. Beautiful setting. Delicious food. And all enjoyed in a relaxed pace at an adult-friendly place and served out by a loving staff. The song "There's a Sweet, Sweet Spirit in this Place" so describes this place." Guests will leave the retreat humming a tune and praising the Lord for the sweet joy of spending time with some of God's choicest saints. And, as always, enjoy the dear fellowship with your old and new friends. We can't wait to welcome you to the JOY Retreat! See you there.


To download a retreat application, click here.